The 3G Mobile Network is shutting down in June 2024. Major telecommunications providers have already started this process so it is important to start migrating to 4G now!
You may have already had a call from our 4G scheduling team and you may have a message to call our staff back on either of these 2 numbers – 1300 539 319 or 07 3722 8658. 
If not, no problem,to start your enquiry please fill out the form below to find out more information and to let you know what options are available.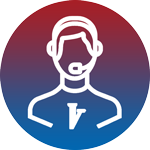 Need help? Give us a call!
We can help You Choose the Right

or