A personal emergency alert device is not just for the elderly. While VitalCALL presents a product perfectly suited for the elderly who wish to continue living independently, our devices are not just for seniors.
Although older folks who live alone and are susceptible to falling were often portrayed as the ones who could most benefit from some type of personal emergency response device. They are not the only ones who can benefit from having a device such as a VitalCALL personal emergency response pendant.
Who else can use vitalCALL?
Consider a person with heart disease. Heart problems can affect anyone at any age. With one touch of the VitalCALL, he or she could alert VitalCALL and help would be on the way.
Stroke victims represent another segment of the population that could benefit from wearing the VitalCALL alert device. The occurrence of a stroke is often associated with age but can happen to anyone. A stroke victim is more likely to have another. Approximately one in four strokes occur to people who have already had one. Once again, VitalCALL personal emergency response pendants can provide the call for help that someone needs.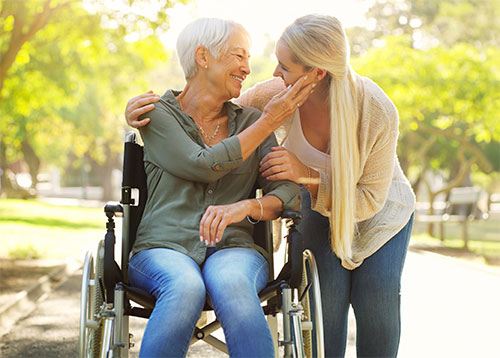 Others who can benefit from wearing an emergency response pendant include those with diabetes or some type of food, drug, or insect allergy. Anyone who has had a major surgery or is taking a certain medication could also be among those who should wear medical alert devices.
VitalCALL is not just for health issues
Having the VitalCALL personal emergency response system can be a life saving device for anyone. While use of the devices typically provides independence for elderly relatives, they can also be used by others for any type of emergency. For example, a fire or other type of emergency. Using VitalCALL, help is always just a touch away.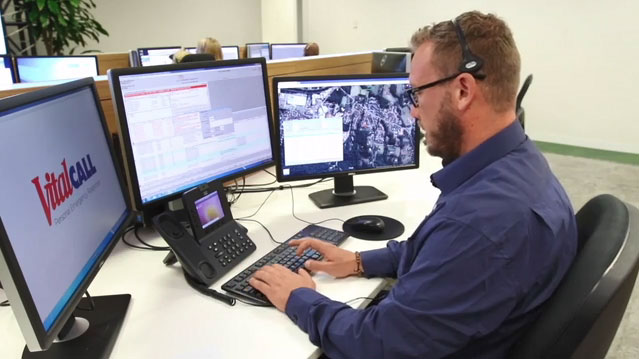 A button on the device is pressed that immediately sends a signal to the device's base unit.
That signal calls the VitalCALL response centre where the company's team of response operators answers the call.
These professionals can assess an individual's needs and respond accordingly. If help is needed immediately, the operators make sure it is sent promptly.
The response centre operates 24 hours every day, seven days per week, year-round.
Why choose VitalCALL?
For over 40 years, thousands of Australians have chosen VitalCALL personal emergency response devices. The personal alarm can be worn as a neck or wrist pendant.
VitalCALL cares passionately about those who use the company's devices. We strive to improve the lives and independence of those who wish to remain in the comforts of their own homes. VitalCALL has earned the trust of Australians, including the thousands of healthcare professionals that refer the devices to their patients. To learn more about VitalCALL personal emergency response pendants, visit our products page or give us a call on 1300 848 252.