Jelly Bean Switches
Your style can change, so should your switch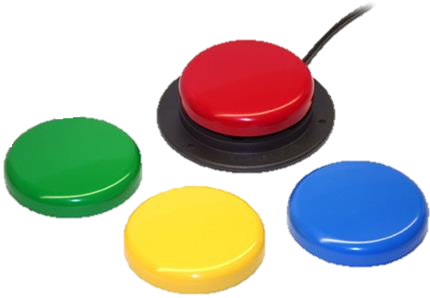 Who is this product for?
The Jelly Bean Switches are ideal for people who have limited mobility which prevents them from being able to activate a VitalCALL pendant.
The switches are designed to increase the independence of those with mobility limitations and can be placed in easily accessible locations.
The switches are easily activated and reliable.
More about this product
The Jelly Bean Twist offers a 6.35cm (2.5-inch) activation surface with tactile and auditory feedback, but with a twist. Your style can change, so should your switch. Now, you can change the colour of your switch top based on visibility, mood, style, or even social setting.
The switch is connected to a Standard Interface Device (SID) via a 3.5mm cord allowing it to send signals to the base unit.
This product is an alternative to the pendants offered by VitalCALL.
IMPORTANT NOTE: This item is NOT waterproof and is NOT to be worn in the shower or bath.
Specifications
Equipped with 2m (6 ft) cord using 3.5 mm (1/8 inch) monoplug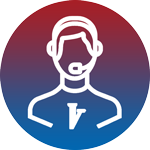 Need help? Give us a call!
We can help You Choose the Right

or