Puff Switch
stress-free and easy to use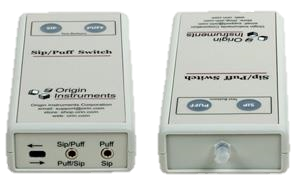 Who is the Puff Switch for?
The Sip/Puff Switch is ideal for people who have limited or no motor capability to operate the VitalCall SEVEN unit as an alternative for the Pearl pendant.
The switch is designed to increase the independence of those with mobility limitations and can be attached to either the tabletop, bed or wheelchair using a gooseneck on a universal mount.
The switch enables users to easily activate the VitalCALL unit through a simple sip or puff into a mouth tube.
The device is equipped with a Standard Interface Device (SID) which acts as a transmitter, so when it is sipped or puffed an alert is sent and received by the base unit wirelessly, the base unit will sound loudly and illuminate to indicate that the signal has been received.
IMPORTANT NOTE: This item is NOT waterproof and is NOT to be worn in the shower or bath.
Specifications
350+m typical in open air
Life expectancy for SID is dependent on number of activations however, device typically lasts 3 years before a low battery notification is received
The Blow Switch pack includes
1 x Standard Interface Device (SID)
1 x Blow Switch (no external power required)
1 x Gooseneck with Universal Mount
1 x 1.8 metre Air tube and twist connectors
1 x Black mono cable (3.5mm connector)
4 x Filtered Gooseneck Mouthpieces
1 x User Guide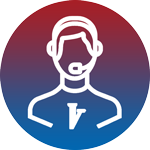 Need help? Give us a call!
We can help You Choose the Right

or