SAFEZONE Supported By VitalCALL
A Comprehensive Emergency Alert System
SafeZone® supported by VitalCALL, is a mobile application that allows users to raise alerts with a touch of a button in situations where assistance, such as medical, general or emergency support is required.
Available on Android and iOS devices, the app can be used anywhere for residents or staff who work on-site alone, from home, visiting customers or working in confined spaces.
How it Works
An alert is raised by pressing one of the three buttons on the app. When an alert is raised, a signal is sent directly
to VitalCALL's Monitoring Centre, which monitors and responds to all alerts 24/7/365. A member of expert
responders call the user to confirm their location and determine the best course of action. This may include:
Escalation to the ambulance service if someone has suffered a medical emergency
Escalation to police service nearest to the specified location with quick response times through a Unique Reference Number (URN)
Calling a member of your organisation to assist in a non-emergency situation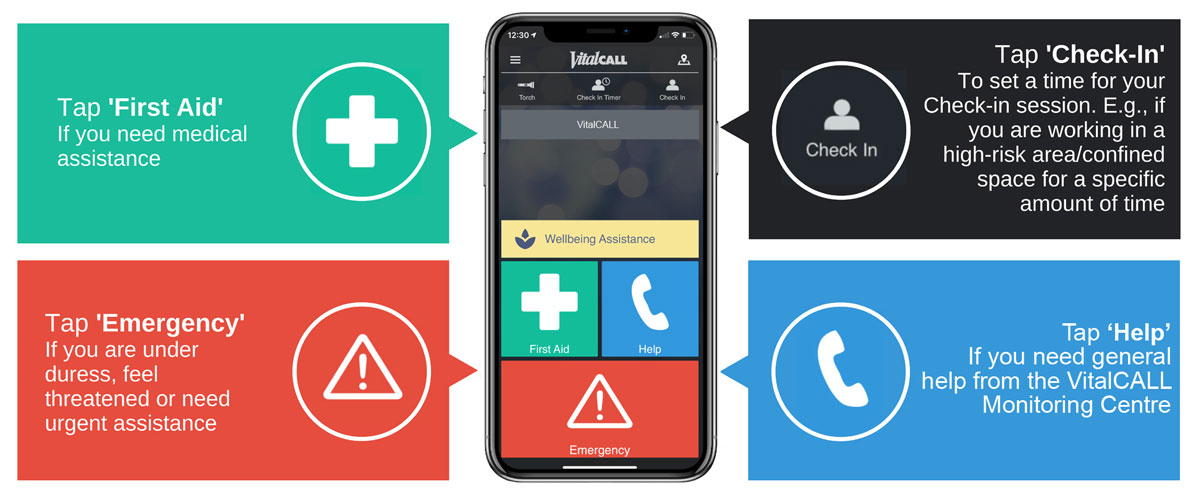 Whatever the occurrence, our specialists at the Alarm Monitoring Centre ensure incidents are quickly resolved,
giving you full confidence that the safety of your people is handled immediately and with the utmost care.
Key Features
Raising alerts
Check-in Timer
Privacy
Location Services
Monitoring & Response
Wearable Technology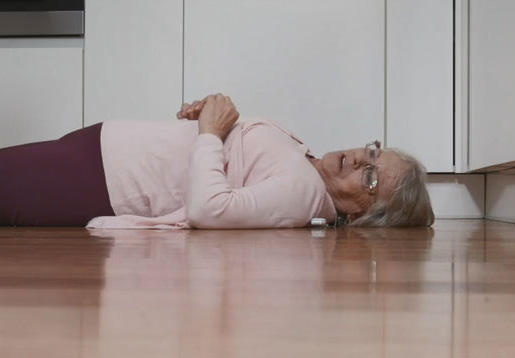 Raising an Alert
Simply press one of the three alert types, first aid, help or emergency on the smartphone app. The alert is sent through to the VitalCALL Monitoring Centre, who will be able to accurately determine your location within 3 feet. Automated 'fall detection' is also available, so if someone falls from a height, an alert is automatically raised.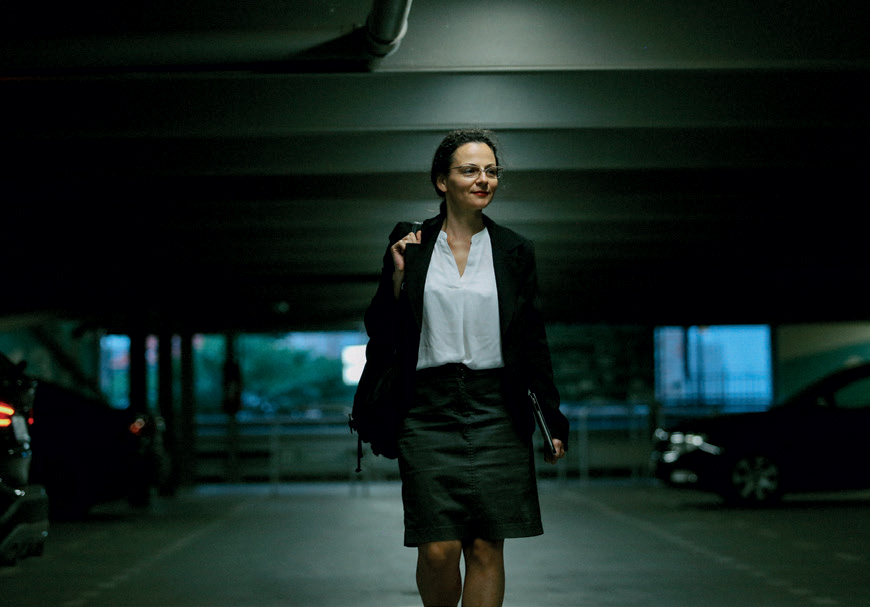 Check-In timer
The check-in time gives staff confidence in their safety during high-risk situations. Users can choose to enter the duration or the time of day they anticipate the activity, meeting or trip will take and the count down will commence. If the check-in timer is not acknowledged before the pre-set countdown time is reached, an alert is sent to the VitalCALL Monitoring Centre.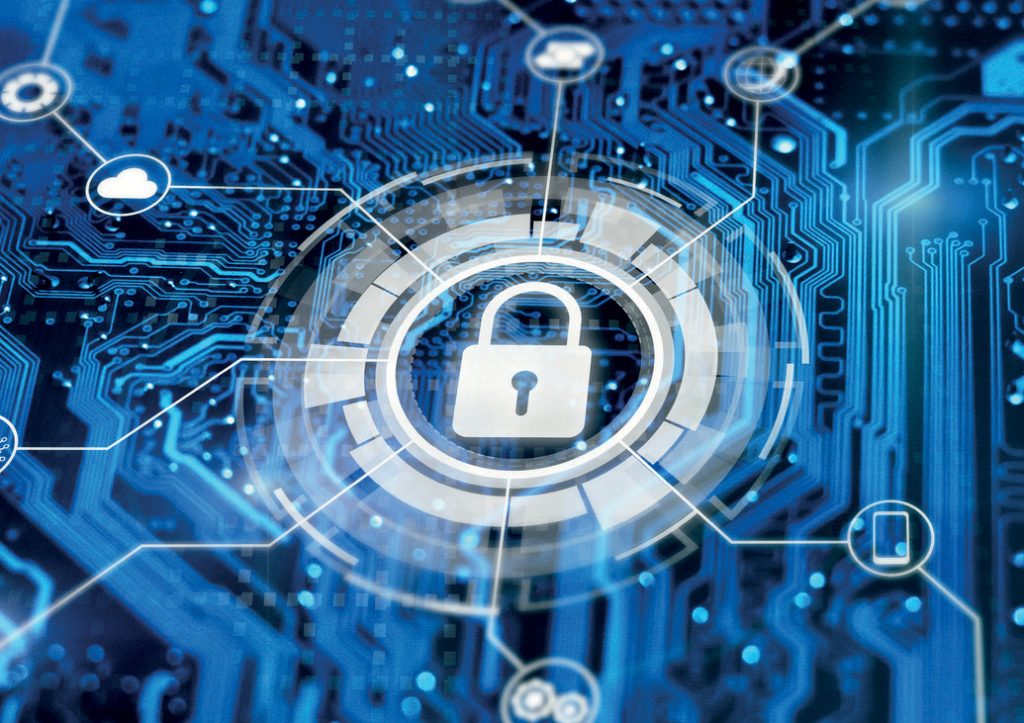 Privacy
SafeZone® does not share a user's location until they send an alert (emergency, first aid, or help), or decide to use the check-in or check-in timer features. It is not possible for another person to activate the tracking/location function externally.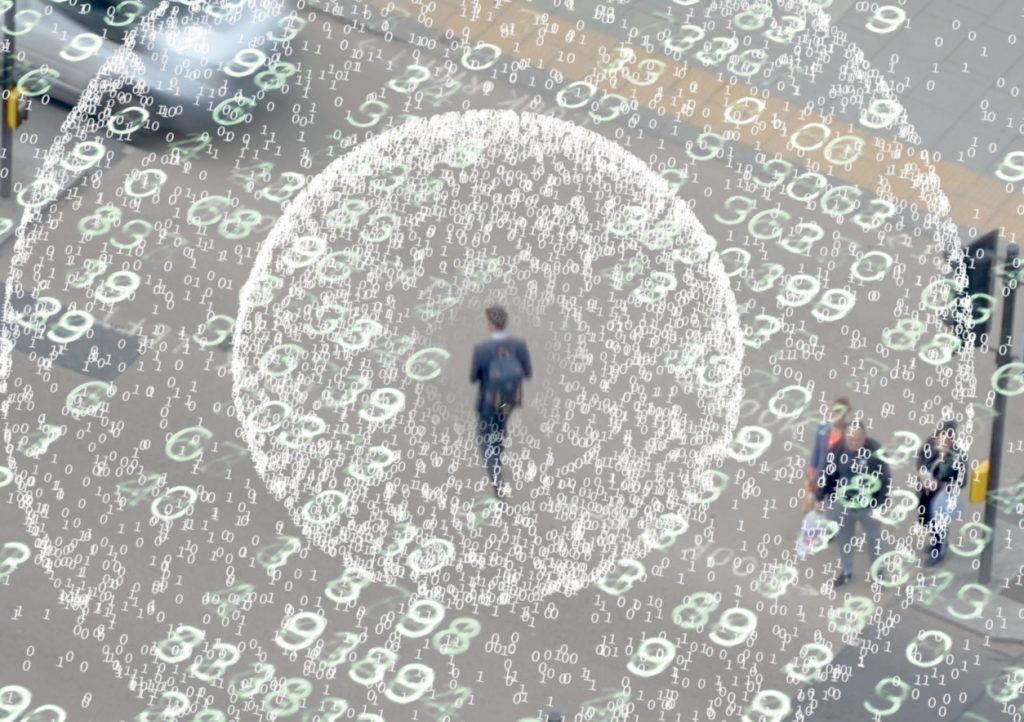 Location Services
SafeZone® uses the smartphone's positioning services provided by Apple and Google. Location services uses a combination of mobile 4G network, Wi-Fi and GPS positioning and requires an internet connection (via Wi-Fi or mobile data) in order to operate.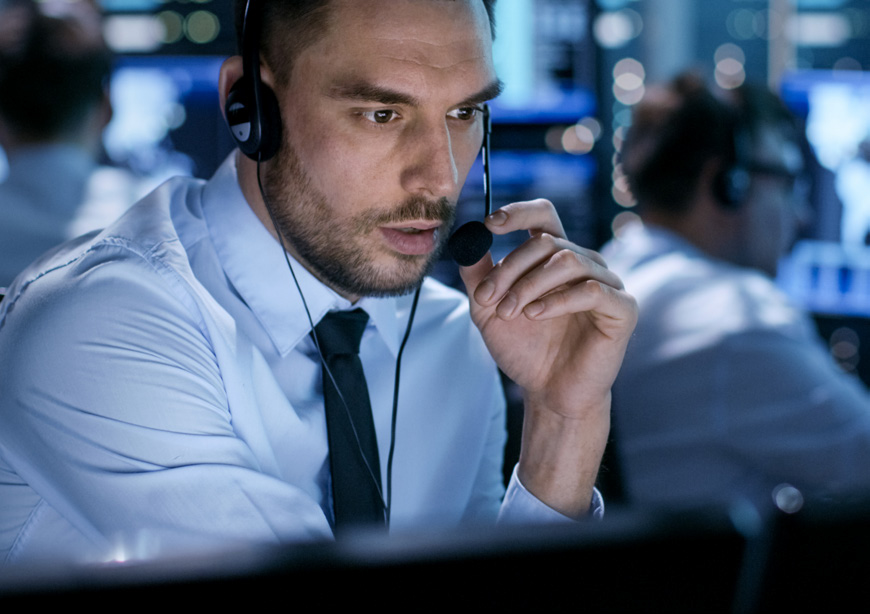 Monitoring & Response
When an alert is raised, a VitalCALL Monitoring Centre operator will be presented with the user's details and location on a map. They will call the user to verifiy the situation and confirm what action is required. When faced with an unanswered call, the operator will call the user's nominated contact and the emergency services.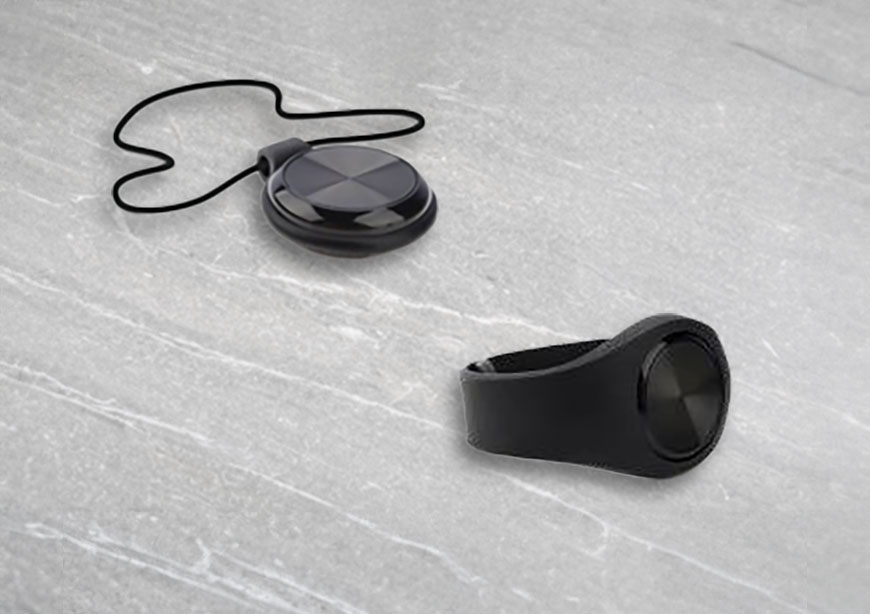 Wearable Technology
It's easy to trigger a quick alarm. An optional Bluetooth® wireless duress device is available, that can be paired to your smartphone and will allow discreet activation of an emergency with touching your smartphone. The smartphone app can also be installed onto compatible Apple watches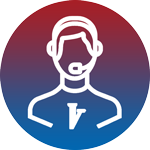 A Partner you can Trust!
We can help You Choose the Right

or