VitalCALL Pearl Advanced Pendant
The VitalCALL Pearl Advanced Pendant is a specialised help button worn as a pendant and uses a comprehensive detection algorithm to detect significant impact falls. The pendant also features a help button in case of an emergency. The pendant is ideal for those who are at risk of falls and is water resistant and may be worn in the shower or bath.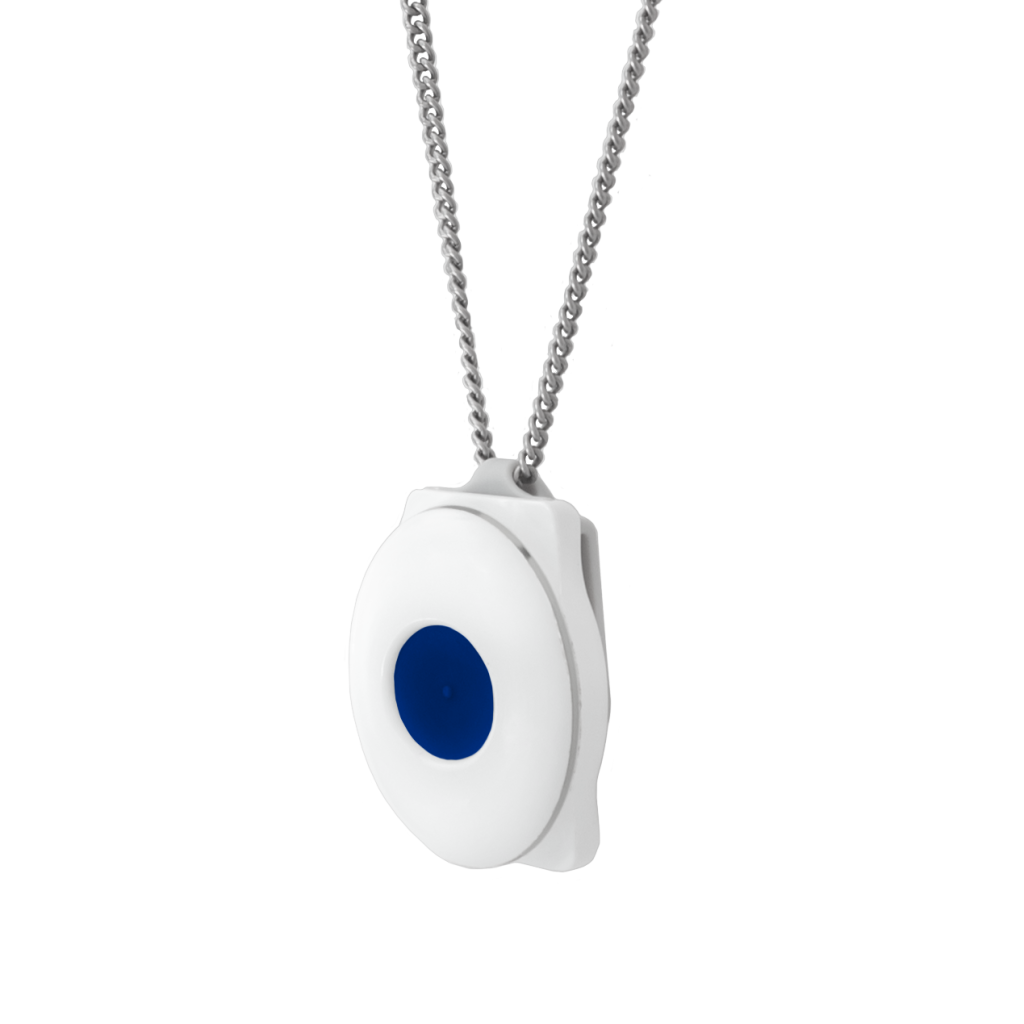 What makes the Advanced pendant special?
If a significant fall is detected the pendant will beep for 15 seconds before sending a signal to VitalCALL SEVEN base unit. When the signal is received by the base unit, the pendant will beep 3 times and flash red lights around its outer edge. Once the signal is received by the base unit, there is a 10 second pre-alarm period which gives the user another opportunity to stop the alert being sent by pressing the cancel button. If the user does not cancel the warning message, then a fall detected alert is sent to the Emergency Response Centre. The operator follows a specific response procedure which includes trying to contact the person and sending help if required.
The VitalCALL Pearl Advanced Pendant also features a 15 second unique shake-to-cancel period. When a significant impact fall is detected, the pendant looks for significant movement which would automatically cancel an alert being sent to the base unit. If no movement is detected in this time period, then a warning sounds to signify it is about to send an alert for help.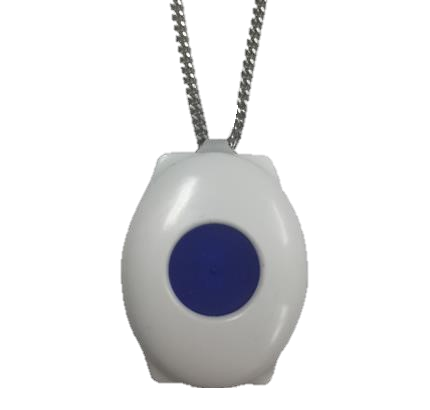 Features
Compatible with the VitalCALL SEVEN Base Unit
Audible and visible verification from pendant of alarm being sent to Emergency Response Centre
Can be activated from up to 100m from base unit location
IP68 watertightness in hot and cold water to a depth of 1 metre – Pendant can be worn in bath or shower
Discreet and lightweight – weighs just 16.6 grams and is only 40mm H x 32mm W x 14mm D
Unique shake-to-cancel feature should any accidental activations occur
Worn as a necklace
2-year pendant battery life with normal usage
Bi-directional communication reassures the user that help is being summoned. The outer edge of VitalCALL Pearl Advanced Pendant flashes red when its alert for help has been successfully received by the base unit.
Frequency – 916MHz
Dimensions: 40mm x 32mm x 14mm (H x W x D)
Warning
Important Note
The VitalCALL Pearl Advanced Pendant has been designed to assist people who have fallen from a standing position and left to lie on the floor without assistance for a long period of time. However, not all falls result in a significant impact. For example, the pendant is less likely to detect a fall when the person is able to brace themselves during the free fall, falls back into a seated position, slumps from a chair, wheelchair, or the bed to the ground, or comes into contact with an object on the way to the ground. A button has been incorporated as the primary method of triggering an alarm.
Note:
The fall detection feature is not available to users confined to a wheelchair.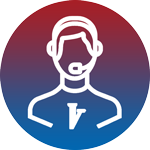 Need help? Give us a call!
We can help You Choose the Right

or